Back to results
Food Trucks to Try in Columbia
28 July, 2017 | ApartmentsNeighbourhood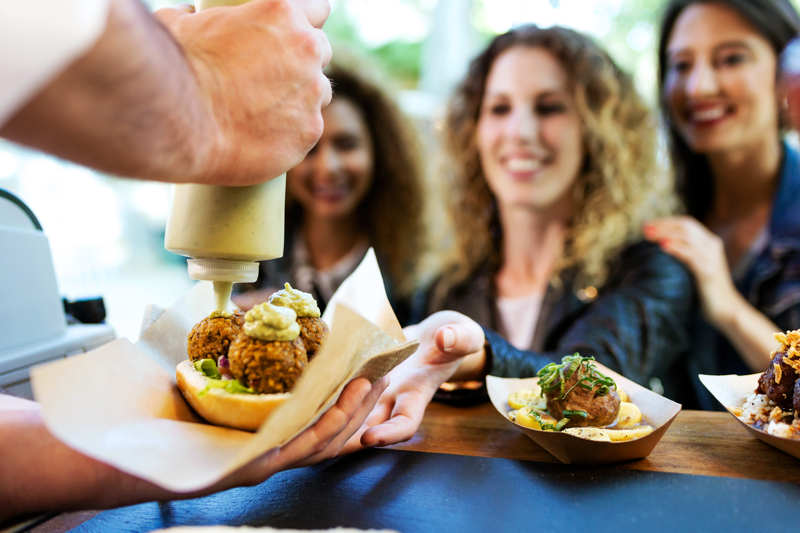 We all remember how exciting it was to hear the ice cream truck rolling down our street as a kid. That's why we get so excited that the food truck industry is booming right now, especially in Columbia, MD. These are the must-try food trucks to visit near Lakehouse.
Taqueria Los Primos
Taqueria Los Primos is a local favorite food truck that serves Mexican dishes. If you're looking for a classically authentic taco, this is the place for you. With a variety of flavors and add-ons to choose from, it makes sense that this taco truck is the perfect lunch spot. Taqueria Los Primos is an 11 minute drive from Lakehouse.
T&J Waffles
T&J Waffles brings a unique take to a favorite breakfast treat. They're serving up sweet options like the waffle and ice cream combo as well as salty ones like the smoked salmon waffle and paella combo. Take a look at T&J's social media to see details on where you can find this truck next.
Bullhead Pit Beef
Bullhead Pit Beef is as tough as it sounds. Here, you can order up foot longs, beef hot dogs and pit beef sandwiches. Often parked at the Columbia Gateway (a 10 minute drive from Lakehouse), Bullhead's schedule varies from day-to-day. For Bullhead's daily location and schedule, visit their official website.
Mike's Gelato
The only thing better than a good ice cream cone is a cone of gelato. At Mike's Gelato, you can pick from flavors like chocolate hazelnut, coffee, banana and more. On Wednesdays, you can find Mike's truck parked at the Farmer's Market at Miller Branch Library, a 13 minute drive from Lakehouse.
Grab your friends and head out to try one of these food truck delicacies this weekend.
Back to results