Back to results
Celebrating the 4th of July: Where to Watch Fireworks in the Columbia or DC Areas
28 June, 2018 | Apartments
The 4th of July is just around the corner, and if you're still looking for the perfect place to watch the fireworks, make plans to check out these great spots in the Columbia and DC areas.
Columbia Town Center Lakefront. Bring a blanket to reserve your spot early in the day at this 27-acre manmade lake. Fireworks start around 9:30 p.m., and The United States Air Force Band will perform.
The National Mall. If you plan to venture into DC to catch the fireworks, head to the National Mall area and join the crowds. This is one of the largest 4th of July celebrations in the country, so be sure to get there early as the gates open at 10 a.m. The Indpendence Day Parade takes place at 11:45 a.m., and fireworks kick off after sunset.
A Capitol Fourth Concert. Also in DC is the Capitol Fourth Concert on the West Lawn of the U.S. Capitol building. Music begins at 8 p.m., but admittance starts at 3 p.m. This year, John Stamos will host and musical guests Beach Boys, Jimmy Buffet, classical singer Renée Fleming, violinist Joshua Bell, legendary Motown act The Temptations, pop group Pentatonix, country singer Luke Combs, gospel legend CeCe Winans, Broadway icon Chita Rivera, and the National Symphony Orchestra will perform. The concert is free to attend.
Not feeling the crowds at the National Mall? Here are some slightly less crowded places to view the same fireworks display.
U.S. Capitol

Lincoln Memorial

Jefferson Memorial

FDR Memorial

East Potomac Park

Rooftop bars in Washington, D.C.

Anywhere along the National Mall between 14th Street and the Capitol

Aboard a cruise along the Potomac River (advance tickets required)​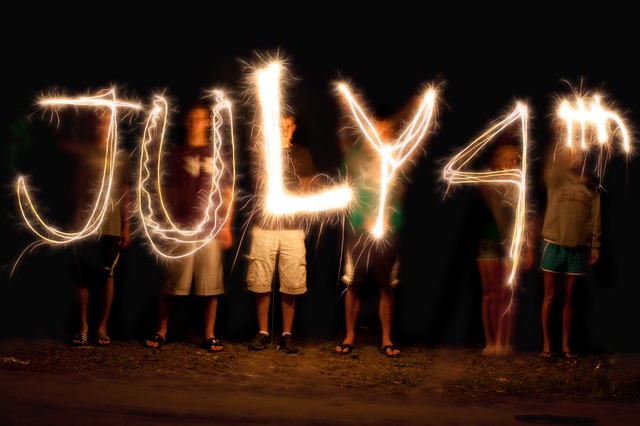 Fourth of July Fireworks in Washington, D.C. [Trip Savvy]
Back to results