Back to results
Make Your Own At-Home Cold Brew Iced Coffee
21 June, 2018 | Apartments
INGREDIENTS
1 cup (4 ounces / 113 grams) whole coffee beans
4 cups (32 ounces / 907 grams) water
Special equipment:
Coffee or spice grinder
1 1/2 quart (or larger) glass, ceramic, or plastic container (I use a 2-quart canning jar)
Small strainer
Cheesecloth or cotton flour sack cloth (I like these)
Bottle or jar, for storing your cold-brew
METHOD
1. Coarsely grind the coffee: Grind the coffee beans on the coarsest setting on your grinder, or in short 1-second pulses in a spice grinder. The grounds should look like coarse cornmeal, not fine powder. You should have just under 1 cup of grounds.
2. Combine the coffee and the water: Transfer the coffee grounds to the container you're using to make the cold brew. Pour the water over top. Stir gently with a long-handled spoon to make sure the grounds are thoroughly saturated with water.
3. Steep overnight: Cover the jar with a lid or a small plate to protect it from dust and bugs. Let the coffee steep for about 12 hours. The coffee can be left on the counter or refrigerated; steeping time is the same.
4. Strain the coffee: Line a small strainer with cheesecloth or flour sack cloth and place over a large measuring cup or bowl. Pour the coffee through the strainer.
5. Store the coffee: Transfer the coffee to a small bottle or jar and store in the fridge for up to a week.
6. Serve the coffee: Dilute the coffee with as much water or milk as you prefer. Serve over ice or warm for a few minutes in the microwave.
How To Make Cold Brew Coffee [Simply Recipes]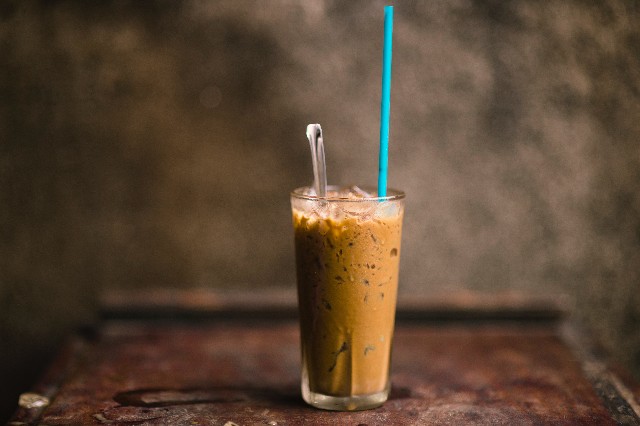 Back to results