Back to results
Spice Up Your Life: Hone Your Cooking Skills at These Local Cooking Schools
26 February, 2018 | Apartments
Whether you love to cook at home or you're not quite able to make much more than a grilled cheese, everyone could benefit from a few cooking lessons. If you want to expand your home recipe book and learn some new cooking techniques along the way, here are some great local cooking classes in Columbia.
Let's Cook Culinary Studio. With monthly classes like Wild Women, Tapas Fridays and Couples Cooking Paella, this local studio sn't your average cooking school. You'll learn how to cook dishes from around the world in a fun, lively atmosphere, and you can even bring your own beverages if you prefer to cook with a glass of wine in hand.
Diva's Cooking Parties. With an emphasis on 30-minute meals that you can cook all the time, Diva's Cooking Parties are educational and useful. Class age groups range from teens to seniors, and they make great team building exercises, bridal showers or nights with friends in your own home or venue.
Secolari. This local olive oil shop is conveniently located in the Mall in Columbia, and it hosts European-style cooking classes like Path to Perugia Cooking, Pass the Grated Cheese Please and Traditions from the Northwest of France. When you're done, you might even take home a bottle of EVOO from the shop!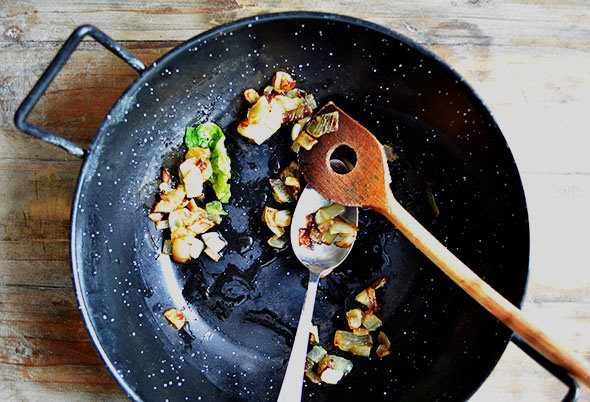 Back to results