Back to results
Amusement Parks to Visit in August
9 August, 2018 | Apartments
Summer is coming to a close soon, so if you're still checking items off your bucket list, you'll want to fill your social calendar with plans before fall comes back around. There are a ton of great theme parks around the Columbia area, and they make the perfect weekend getaway with friends, family or that special someone.
Miniature Train and Carousel at Wheaton Regional Park. While not exactly an amusement park, this kids' play area is a fun place for children under 10 to ride the trains, take a spin on the carousel or play on the playground equipment.
Trimper's Rides and Amusement Park. Head to Ocean City for a day of fun at this throwback boardwalk amuseument park, which has been in business for more than 30 years.
Frontier Town. Plan a camping trip at this family-friendly campground, which features a water park, an old-fashioned Western town, and a lazy river throughout.
Jolly Roger Amusement Park. With a water park complete with high-flying water slides, a miniature circus, go karts, roller coasters and other amusement rides, this large amuseument park in Ocean City is one that truly has something for everyone.
Six Flags America. One of the most popular amusement parks in the country, this huge, modern park is the place to go if you're a serious roller coaster enthusiast.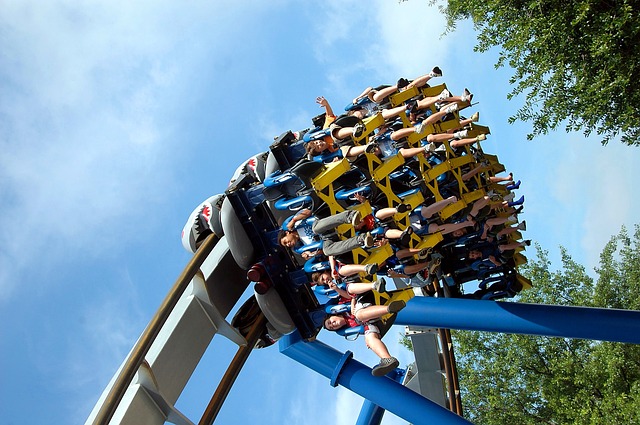 Back to results