Back to results
Best Books for Winter Reading (and Where to Find Them in Columbia)
24 January, 2018 | Apartments
Looking for a great book to dive into on a cold winter evening? There are a ton of great new reads that were released this winter, and just as many great local bookstores that carry them. Here are a few of our favorite new books and the best bookstores in Columbia.
Winter Reading List
Turtles All the Way Down by John Green: If you were a fan of this mega-popular author's last release, The Fault in Our Stars (and its equally popular movie adaptation), then you won't want to miss out on his latest. Turtles All the Way Down tells the story of teenagers Daisy and Aza, who set out to uncover the mystery behind a fugitive billionaire.
Behave: The Biology of Humans at Our Best and Worst by Robert Sapolsky. If you prefer to read nonfiction books or stories about human behavior, this will surely be one of your favorite books of the year. It compiles more than a decade of research to describe why humans do the things we do — and it's truly fascinating.
Lincoln in the Bardo by George Saunders. This experimental work takes place in a graveyard over the course of one evening, and it features a cast of historical characters both living and dead. Critics have called it profoud, funny and wonderfully bizarre.
Sing, Unburied, Sing by Jesmyn Ward. This novel follows a family as they take a road trip across Mississippi. It explores the complexities of American history, family, race and death in a way that is relatable and poetic.
Columbia Book Stores
Second Edition Books. If you're looking for a great deal on a new book, this used book store is the place to go. You never know what you might find in their jam-packed shelves!
Daedalus Books. This independent bookseller has been around since 1980, and it sells both new and used titles.
Comics to Astonish. If you (or your little ones) are fans of comic books, you'll definitely want to check out this local gem.
Barnes & Noble. Sometimes you just want the convenience of having all of the latest book releases at your fingertips, and in those cases, head over to the Ellicott City Barnes & Noble.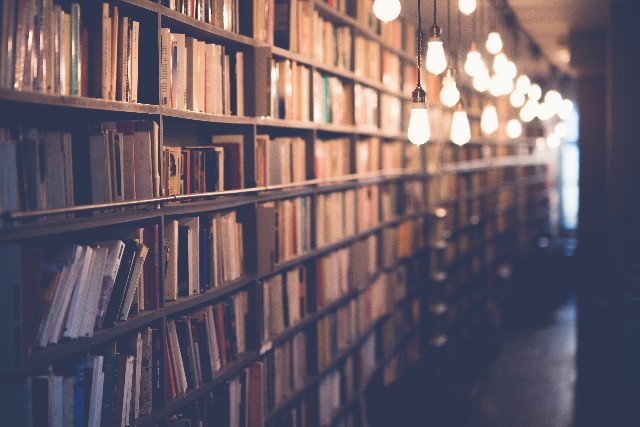 Back to results